Three Favorite Art Moments of 2020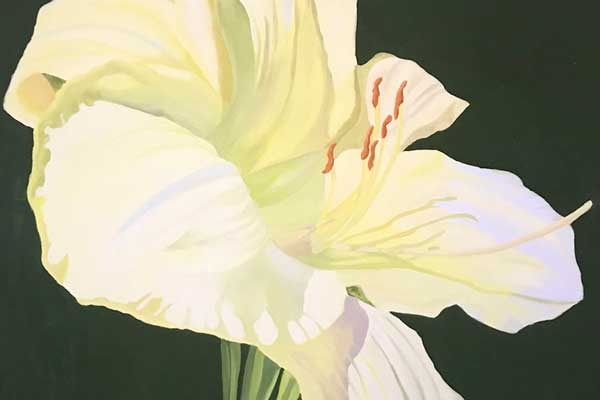 "Luminance"
1. Putting Brush to Canvas
How do you become a good artist? Practice! After I returned to painting I was really rusty. I started to paint everyday for hours at a time. Generally, I painted three hours in the morning and three in the afternoon. Practice makes you better at whatever you do, and so, I still practice every day.
2. My First "Wow"
"Luminance" was my the first large painting I did based on a day lily in my garden, backlit by the sun on a warm afternoon. One in a series of large paintings I did during the summer. This is not an easy feat, by any means. It took a lot of time - approximately 36 hours - and it can be tiring at times, as I stand when I paint. I was also filled with doubt as to whether or not I could do this. I had painted flowers before, but never at this size. When it was finished, I knew it was worth it.
3. Oil Painters of America
Becoming a member of Oil Painters of America has been a dream of mine for years. Membership requires submitting paintings to be juried. Finally, in mid December I received an email telling me that I was juried and accepted! I was over the moon to read this great news, as this was my first attempt! I am now looking forward to submitting my work for the annual show and meet some of the artists I know!
Thanks for reading!
~ Pearl